Sprout Pediatric Dentistry & Orthodontics is proud to serve the families of Portland, Oregon, providing oral health care at every stage of your child's development. Our goal is to create a fun experience for your children every time they walk through our doors. This early in their life, they're creating impressions that last a lifetime, so we strive to ensure that only positive thoughts are associated with a visit to the dentist. This strategy helps alleviate any anxiety that may try to rear its ugly head later on.
Our Dental Office Location
We welcome you to experience the Sprout Pediatric Dentistry & Orthodontics difference when you visit our easy-to-find location right here in Portland. It's not hard to track us down, as our kids dental office is located right in the middle of Portland's Buckman neighborhood, near the corner of SE 15th Avenue and Morrison Street. Not only are we easily accessible, but you'll also find plenty of convenient parking. If you prefer more of a downtown setting, we have another pediatric dental office situated in downtown Portland.
A Calm and Comfortable Setting

Regular dental checkups should begin just six months after your child starts growing teeth. We'll stay committed to their oral health until they're ready to go off to college at 18. No matter what age you begin them seeing our dental team, you'll experience a calm and comfortable environment. What sets pediatric dentistry apart is that we're trained to handle the specialized needs of children at any age with a friendly demeanor and gentle touch.
The moment you walk through our doors, your children will enjoy the kid-friendly atmosphere. Our goal is to create a fun experience from beginning to end. Since we cater to kids, we understand their exuberance and energy, so we make sure they'll be completely comfortable both waiting in our seating area and going back for their examination.
We provide a variety of books and toys to keep them occupied while they wait, so no need to worry about them getting fidgety. We also have televisions mounted above each dental chair, so your child can sit back, relax, and enjoy the show, while we make their teeth sparkle and shine!
Dentistry and Orthodontics in One Location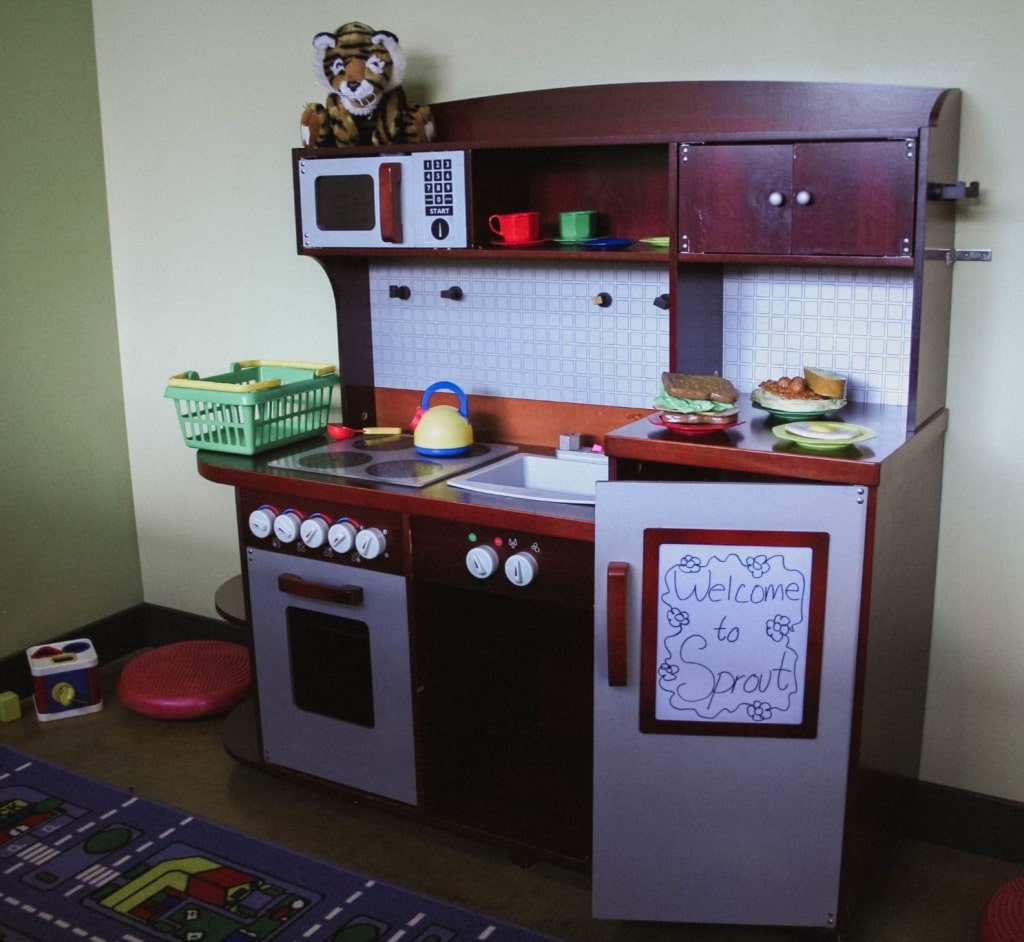 Most family dental offices have to send you off with a referral to a specialist if your child is in need of orthodontic care, but at Sprout Pediatric Dentistry & Orthodontics, we provide both dental care and orthodontics in one convenient location. Whether it's an initial consult or you're ready to meet with the orthodontist to determine the best course of action, our trained team is here to serve you and your family's needs.
Schedule an Appointment at Sprout Pediatric Dentistry & Orthodontics
We invite Portland families to come and experience our fun and kid-friendly office. We want to make both you and your children completely comfortable as you enjoy the highest level of professionalism, compassion and understanding. When you're ready to schedule your child's appointment, contact us online or by calling 503-477-9911.