Portland Orthodontist
Dr. Paul Fox provides stunning results, but we realize that orthodontics is about more than straightening teeth. It's about creating life-changing confidence. We strive to deliver the best possible experience throughout treatment. Our compassionate and professional demeanor help make us the best orthodontist in Portland.
What Exactly Is "Orthodontics"?
Orthodontics is the specialty of dentistry that focuses on straightening teeth and aligning jaws. Orthodontists do extra training after dental school to learn how to straighten teeth in efficient and effective ways.
Why Everyone Should Have an Orthodontic Evaluation
Just as no two people have the same fingerprint, everyone has unique orthodontic needs. Each patient should get a thorough exam and diagnosis at their Portland, Oregon, orthodontist. An orthodontist can then develop a treatment plan tailored to the patient's unique problems and needs.
The American Association of Orthodontists recommends an initial consultation by age 7. During this consultation, an orthodontist can assess whether anything is happening that is time-sensitive to correct. But we understand that life gets busy, and sometimes dentists even forget to recommend an orthodontic assessment.
If your child is past the age of 7 and hasn't had an orthodontic exam, no biggie! Give our orthodontist in Portland, Oregon, a call, and we will get you scheduled today. The reality is that the best time to have an orthodontic check-up is when you and your family are ready.
Waiting until your family is ready is a smart choice, but prioritize an orthodontic exam and treatment if necessary. Straight teeth not only look good, but they can also:
Improve the bite
Make it easier to brush
Make it easier to floss
Help patients regain confidence
Those benefits can also lead to fewer cavities and fewer gum problems in the future, all thanks to a visit with a Portland orthodontist.
Types of Orthodontic Treatments
As the best orthodontist in Portland, we can create a treatment plan that addresses unique teeth alignment issues. In straightening teeth, we help give our patients a boost in confidence, improving the aesthetic appeal of their smiles. That said, these solutions provide more than a cosmetic change.
Crooked teeth or a misaligned jaw can lead to oral health problems. Everyone's needs are different, and some patients have more issues than others. Fortunately, as an orthodontist in Portland, we can correct orthodontic problems like:
Crossbites
Misaligned teeth
Overbites
Tooth gaps
Underbites
We use braces and Invisalign (and sometimes palate expanders, if necessary) to correct these issues. Braces feature metal bonded to the tooth's enamel. Metal archwire goes between each bracket, connected with elastic O-rings in the patient's choice of color. Invisalign uses a 3D image of the patient's mouth to create a clear tray. The patient wears one tray for a week or two, then gets progressively different trays that guide and align the teeth.
With our orthodontic care in Portland, we can assess individual patients' needs to see which type of orthodontic treatment is best. The severity of a patient's orthodontic issues, lifestyle and other concerns will help us work with patients to create an individualized treatment plan.
Treatment for Kids
If you're in need of a kid's orthodontist in Portland, Sprout Pediatric Dentistry & Orthodontics will be happy to help. We specialize in children's orthodontics exams and treatment, knowing that kids should get an orthodontic consultation around the age of 7.
Not every child needs braces right away. An appointment with our kid's orthodontist in Portland will give you a chance to consider teeth alignment solutions for your child. We can address potential concerns at initial appointments and, if necessary, speed up treatment processes later on.
Many parents often ask us at what age a child should get braces. There isn't one right answer, but taking your child to our Portland, Oregon, orthodontist office at a young age can help answer the question for you. If your child needs it, we'll likely recommend treatment sometime between the ages of 8 and 14. That's when teeth straightening solutions are likely to be the most helpful.
As a kid-friendly practice in Portland, we provide orthodontic solutions and pediatric dental services all in one place. No need to travel from location to location across Downtown Portland when you trust Sprout Pediatric Dentistry & Orthodontics to provide dental and orthodontic services.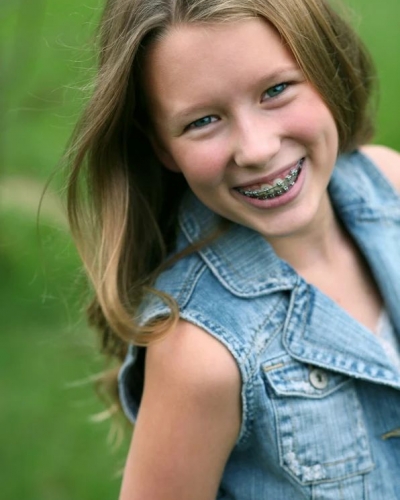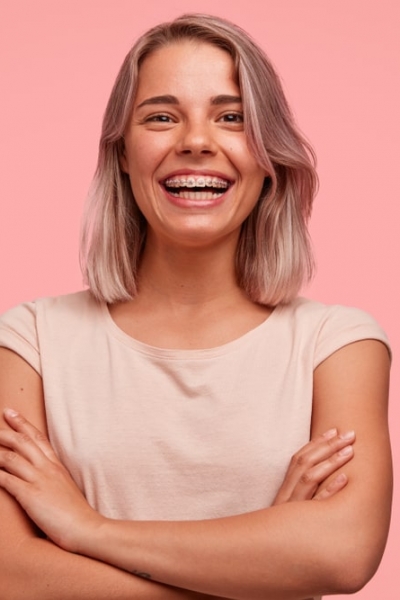 Treatment for Teens
We provide orthodontic care for more than just kids. As an orthodontist for teens as well, we understand that teenagers have different lifestyles and emotional needs. Orthodontic treatments are generally recommended for teens, and while past solutions centered around cumbersome metal braces, today's orthodontic treatments include better options.
Metal braces today are smaller, making them more subtle, and ceramic style braces match the color of the tooth's enamel to be less noticeable. For teens who want an even more discreet orthodontic solution, however, Invisalign and Invisalign Teen could be the right choice.
Adolescents are often involved in extracurricular activities. From participating in sports to playing musical instruments, kids who take part in enriching activities can experience a bit of a hindrance with traditional braces. Invisalign Teen provides an orthodontic solution that's less noticeable than metal braces and more convenient for a variety of lifestyles. If our Dr. Paul determines that Invisalign is a possible solution for your teen, they'll enjoy:
Easier cleaning and hygiene
More comfort
Less soreness
Versatility
Invisalign Teen lets adolescents live their lives and feel free, but metal braces do come with their own benefits. Visit our orthodontist in Portland to discuss possible solutions for your teen.
Treatment for Adults
Many patients don't receive the orthodontic care they need until they're adults. Whether finances or a lack of orthodontist appointments prevented patients from getting treatment as kids or teens, there's still hope. At Sprout Pediatric Dentistry & Orthodontics, we provide orthodontic solutions for adults to help them regain their confidence with a straighter smile.
Most adult patients prefer Invisalign because it's more discreet than metal or ceramic braces. If you notice signs that you need braces, Dr. Fox will be happy to help create a treatment plan for you.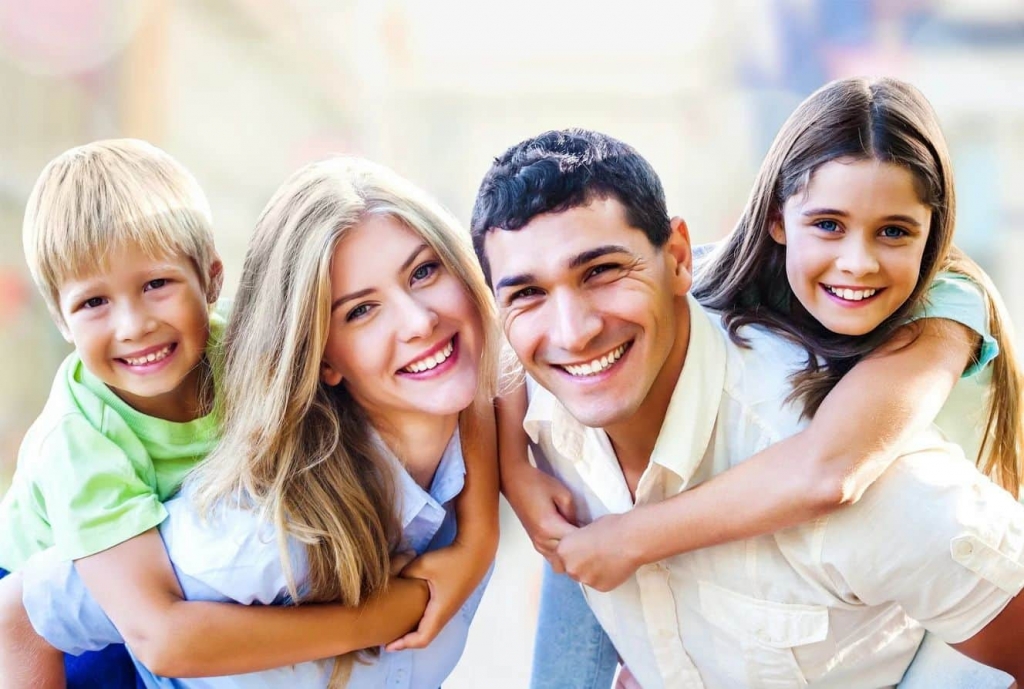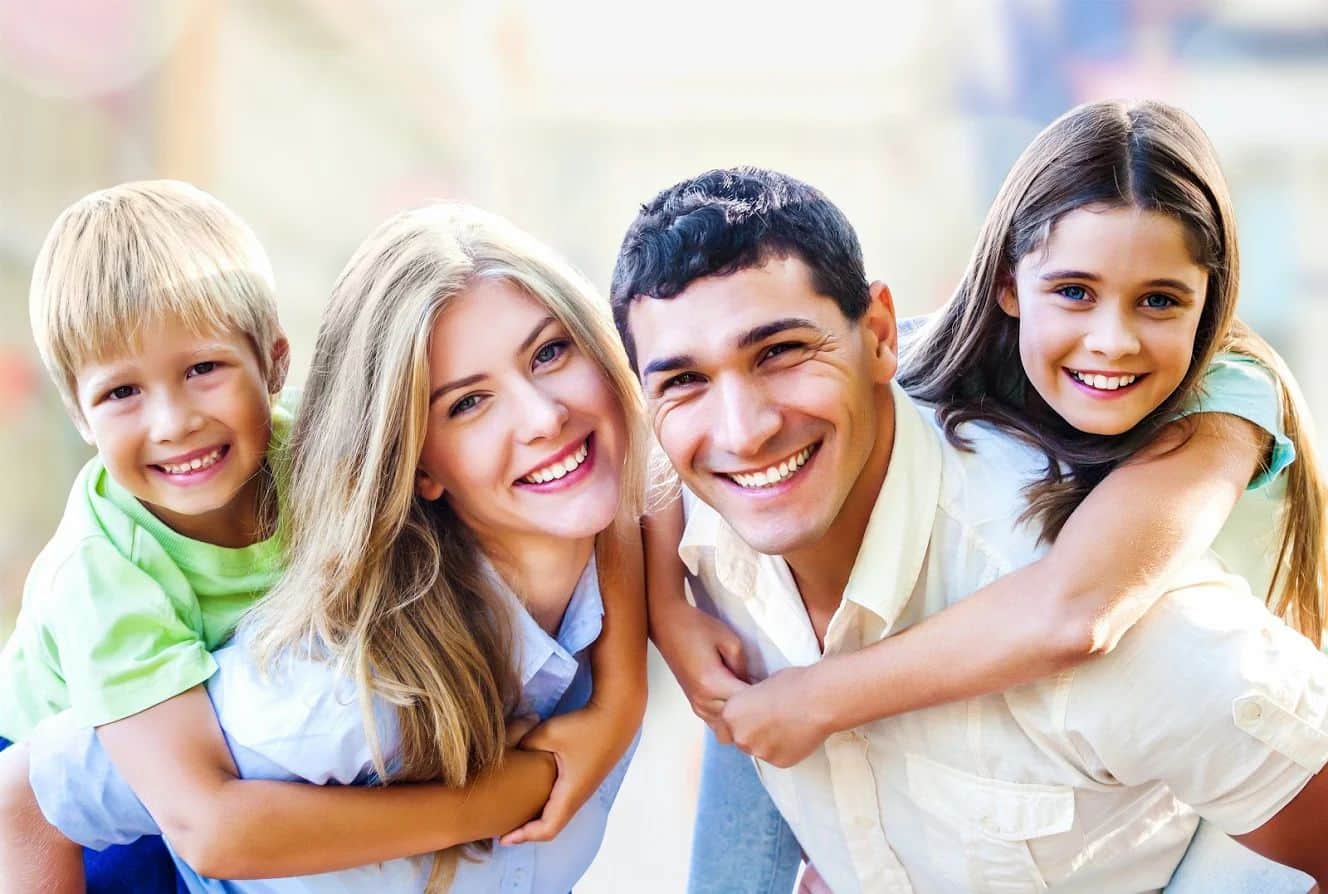 Cost of Braces
Braces are an investment in orthodontic and dental health. Still, we understand that patients have different needs, including varying financial requirements. That's why we provide various payment options and discounts at our office for orthodontic treatment in Portland, Oregon. We offer an in-house, interest-free payment plan that can work within your monthly budget to make braces affordable.
Another option is a discounted bill for patients without dental insurance who pay in cash on the day of service. We also accept a number of payment methods, including:
Debit
Credit
Cash
Check
Online payments
Health savings accounts (HSA)
Flexible spending accounts (FSA)
Before your initial consultation, we will call your insurance company on your behalf to find out if they cover orthodontic treatment and how much the orthodontic benefit is. Doing so will prepare us to discuss financing options with you at the actual appointment. We value transparent, upfront discussions about payments, ensuring that there will be no surprises in the future.
Technology and the Latest Orthodontic Advancements
Our Portland office is up-to-date on all the latest orthodontic technologies and treatment methods. Remember that you or your children will get treatment that's as discreet and comfortable as possible with us.
In the past, metal braces were larger than they are today, which led to discomfort for many patients on their journey to straighter teeth. While metal braces can still cause soreness for patients, they're much smaller and more subtle today. For qualified patients, we also offer Invisalign alignment solutions, which provide more flexibility and comfort. As orthodontic advancements continue, Sprout will keep up with the latest technology. That's a small part of what makes us the best orthodontist in Portland.
Choose Sprout Pediatric Dentistry & Orthodontics as Your Portland Orthodontist
If you've been searching for an orthodontist in Portland, Oregon, look no further. Choose Sprout whether you want orthodontic solutions for your child, your teen or yourself. We're proud to help those in the Portland area regain comfort and confidence with our orthodontic care.