As a parent, you want your children to have strong teeth throughout adolescence and into their adult life. Simple tasks such as brushing and flossing are a crucial part of your family's oral hygiene routine, but kids often complete these activities too quickly to effectively remove food, stains and residues completely. Opting for professional fluoride treatments is a great way to encourage positive oral health care habits. The key to seeing long-term results is to start fluoride treatments and other preventive treatments sooner rather than later.
Sprout Pediatric Dentistry & Orthodontics specializes in fluoride treatments for kids, and we accept new patients without referrals. Whether your children have just a few baby teeth, or multiple adult teeth growing in, our friendly staff will gladly explain your options for routine visits that prevent the buildup of bacteria across the enamel.
What Is Fluoride?
Fluoride is a naturally occurring element found within plants, stones, water and soil, but can incorporate into teeth and bones. When applied topically to enamel, fluoride ions incorporate into the crystalline structure of enamel, making enamel harder and more resistant to the demineralization process. This allows teeth to protect themselves from decay and cavities that can ultimately result in discomfort. The natural level of fluoride present in human teeth wears away over time, so routine applications of fluoride will continue to work to remineralize the enamel surface.
Fluoride can be infused within products such as toothpaste, mouthwash and drinking water. Individuals that develop cavities frequently can benefit from both over-the-counter fluoride products and professional in-official applications in order to maintain and rebuild the enamel's mineral layers.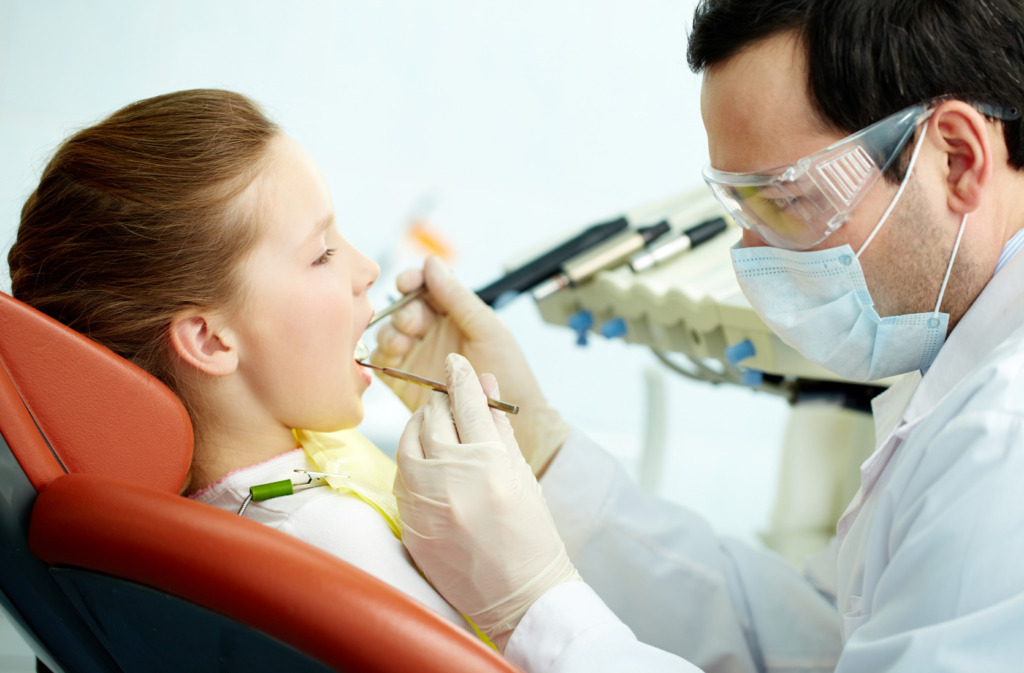 Types of Fluoride Treatments Used in Pediatric Dentistry
Sprout Pediatric Dentistry & Orthodontics uses two noninvasive methods of fluoride treatment for kids. Our team can perform topically varnish and silver diamine fluoride (SDF) treatments on children of all ages.
Varnish Fluoride Treatments
Considered standard of care, it is customary for children to receive fluoride varnish treatments at routine preventive appointments. We use a small brush to apply a concentrated form of fluoride directly to all the teeth in the mouth. The topical treatment sticks to your child's teeth as the enamel absorbs minerals down to the structural level. Varnish fluoride treatments are usually recommended every six months based on the patient's needs. Unlike older forms of professional fluoride treatments, patients can eat and drink immediately after application.
Silver Diamine Fluoride Treatments
Sprout Pediatric Dentistry & Orthodontics performs SDF treatments to stop the progression of cavity-causing bacteria. This is a specific spot-treatment that can be applied to cavities that have already formed. A liquid containing silver and fluoride ingredients remineralizes problem areas of the teeth to help prevent sensitivity. Silver ingredients attack cavity bacteria while fluoride builds a protective barrier around the enamel to harden teeth.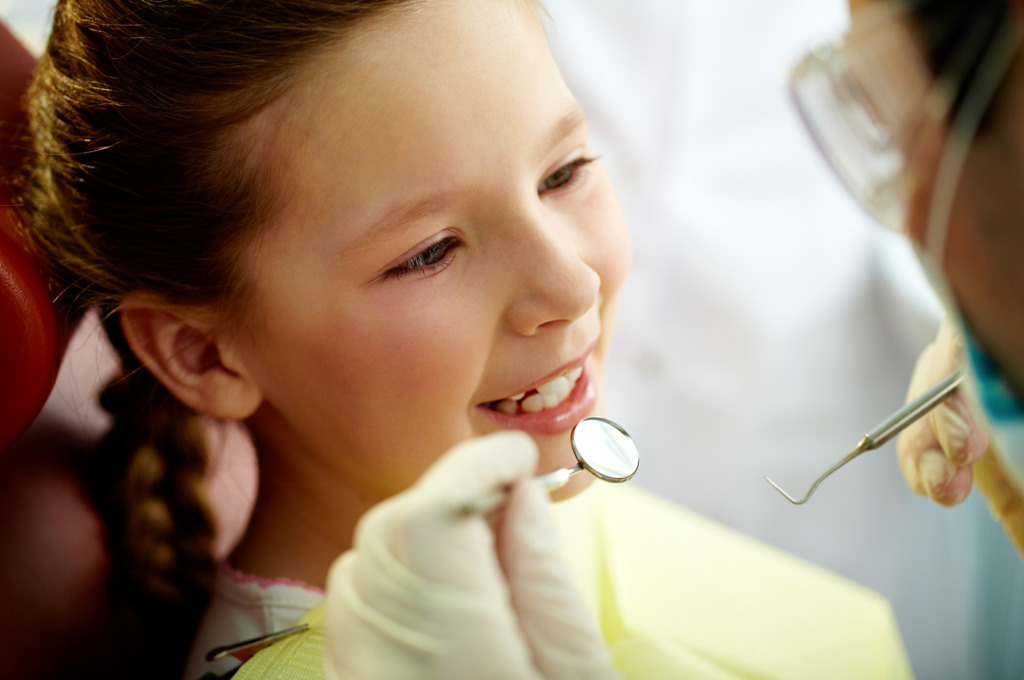 How Does Fluoride Protect My Child's Teeth?
Any time your child eats or drinks, acids and sugars coat the enamel. Flossing and brushing daily helps eliminate buildup, but a fluoride treatment is an effective way to make the teeth more resistant to decay. Fluoride applied in-office continues to remineralize the teeth for hours after your family leaves our office, and applying fluoride takes just seconds!
Varnish and SDF treatments also work to coat the teeth growing below the gums. Visiting our office twice each year enables our staff to develop a tailored course of action for your kids in response to acid erosion, cavities and plaque.
Schedule Your Child's Dental Exam Today
We understand that you might have questions about the use of fluoride for treatment, so we're more than happy to provide further information during your child's first visit.
Complete a contact form online to schedule an appointment at our Portland, Oregon, office today. We look forward to seeing you!