Children and teens often feel nervous about getting braces or other orthodontic treatment. Finding the right orthodontist to guide your child through this time can make all the difference in their experience. You may be wondering, "How can I find an orthodontist near me?"
If you're looking for a local orthodontist in Portland, look no further than Sprout Pediatric Dentistry & Orthodontics. We offer the experience and care your child deserves to give them a smile they'll love. Your little one or teen will gain a smile to last a lifetime, while you'll also enjoy several additional benefits from our services.
Personalized Services
We offer an array of orthodontic services to meet nearly any child's needs. For instance, if your son or daughter wants Invisalign instead of metal braces, you'll be happy to know that Sprout Pediatric Dentistry & Orthodontics offers both of these services and more. We take the needs, wants, and budget of each family into account when creating a plan for your child's smile.
A Comfortable Office Space

Your child wants to feel secure from the moment they walk into any healthcare office. A warm, inviting office will lessen their fears and allow them to let their guard down. Likewise, your child should feel at ease around the orthodontist. They need to feel confident the orthodontist will put their best interests first.
At Sprout Pediatric Dentistry & Orthodontics, we're dedicated to putting your child's best interests at the forefront of each of our services. We offer comfortable office space and friendly staff who will take the time to get to know your child. As soon as you walk through the door, you'll be treated like part of the Sprout family.
Extensive Knowledge and Expertise
Every parent wants the best possible care for their child, so gauging the experience and knowledge levels of the orthodontist also represents a critical part of your choice.
There's a difference between a general dentist or family dentist who does braces or Invisalign and a board-certified orthodontist. "Orthodontics" is a specialty in dentistry that requires 2-3 additional years of training beyond dental school. Orthodontists are trained to align teeth in a safe and predictable way to give you the best possible outcome.
Sprout Pediatric Dentistry & Orthodontics is a dual-specialty practice, offering your family a board-certified pediatric dentist (Dr. Dana) and a board-certified orthodontist (Dr. Paul) in one convenient location, right here in Portland. This ensures that your child receives the best overall dental care possible. We believe in inspiring lifelong good oral health habits in your children. Our board-certified orthodontist Dr. Paul takes the time to address parents' concerns, educate kids and their parents about orthodontics and encourage children to take care of their orthodontic devices.
An Ideal Location for Local Orthodontic Services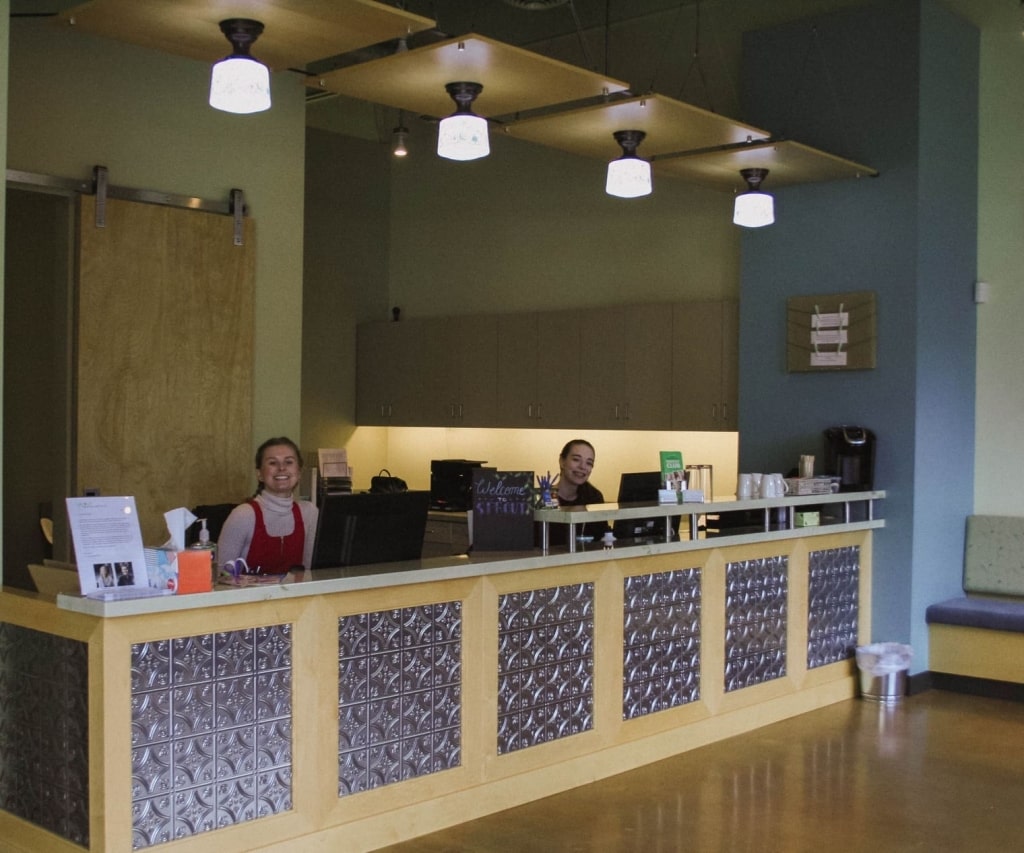 Since you'll take your child to many appointments over the years, choosing an office that may be close to your home and your child's school is critical. Our office is conveniently located in inner SE Portland in the Buckman neighborhood, just blocks away from Buckman Elementary School.
We also understand that parking isn't always readily accessible in Portland. Luckily, at Sprout Pediatric Dentistry & Orthodontics, there is ample free parking available in our parking lot.
Visit Sprout Pediatric Dentistry & Orthodontics to Meet All Your Needs
Sprout Pediatric Dentistry & Orthodontics is your trusted local orthodontist in Portland, Oregon. We have all the things you want for your child, including:
A friendly staff
A welcoming office
Expertise in the specialty of orthodontics
In addition, we have a pediatric dentist in our office, which means we can tailor your child's entire dental care experience. Schedule an appointment with us today to discuss the options for straightening your child's teeth. Get in touch through our online form or give us a call at 503-477-9911.