Your Child's First Pediatric Dentist Appointment
There's going to be a lot of firsts in your child's early life, but one first that's sometimes taken for granted is a baby's first dentist appointment. Most experts recommend that your child has their first pediatric dental visit by the age of one or within six months of getting their teeth. It may seem early, but this first checkup at Sprout Pediatric Dentistry & Orthodontics will allow us to give you the tools you need to set your child up for success in their oral health.
If you missed that one-year marker, don't fret. It's never too late for a first appointment. No matter what age your child is, we're here to make you and your little one as comfortable as possible. Although your child's first dentist appointment usually involves very little treatment, it's a chance to lay the roadmap for what they can expect in visits to come.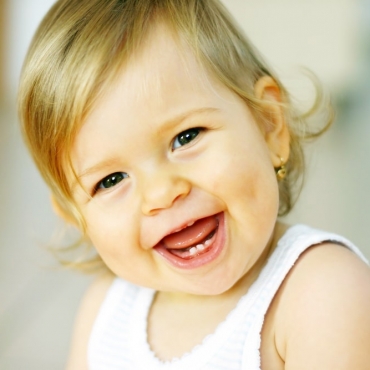 What Happens at the First Dental Visit
The first pediatric dental visit probably won't last very long. You'll be in and out in under an hour. In fact, our main goal is to build your child's comfortability with the dentist, our staff and the dental environment. Doing so will help alleviate future anxieties about going to the dentist. Here are a few key features you may expect from that first visit:
Introductions: You and your child will be shown around the Sprout office and given the opportunity to meet our team. Our staff loves working with children, so the warm smiles and friendly faces should put your child at ease.
Dental examination: It's important to get a good look at your child's mouth. Your dentist will count their teeth, assess their bite and may be able to discern any potential oral issues with the gums or jaw before they become problematic. Most kids will comfortably lay back in the dental chair while the exam in performed. For parents of toddlers, we may recommend that you hold your baby during the exam and cleaning to keep them calm and alleviate their anxiety.
Teeth cleaning: No matter how many teeth are present, teeth cleaning will be a part of every appointment. With a gentle, rubber polishing brush, we can eliminate any existing plaque or staining.
Flouride: Because there's no fluoride in Portland's water, some parents prefer us to give their child a fluoride treatment. Flouride is essential in the fight against tooth decay, and the process we use is simple and painless. With a small paintbrush, we add fluoride to their tooth enamel in just seconds. They can even eat and drink without waiting after the treatment.
X-rays: X-rays allow us to see how your child's teeth are developing. They also let us see if there are cavities or tooth decay. We use x-rays only as needed and not at every appointment. The type and number of x-rays taken depend on your child's age and development.
Oral hygiene education: One of the most essential aspects of this first dentist visit is to provide both you and your child with the tools you need to continue good oral hygiene at home. This education includes demonstrating proper brushing and flossing techniques and other good practices. We may discuss such topics as cavity prevention, fluoride needs, nutrition, teething and other developmental milestones. You can also feel free to ask us any questions you have. We're here to help.
Schedule Your Child's First Dentist Appointment
Sprout Pediatric Dentistry & Orthodontics is proud to serve families throughout Portland, Oregon. We're a unique dental office dedicated to making these early dentist appointments as enjoyable and comfortable as possible for your child. We welcome you to schedule your child's first dentist appointment online or give us a call at 503-477-9911.